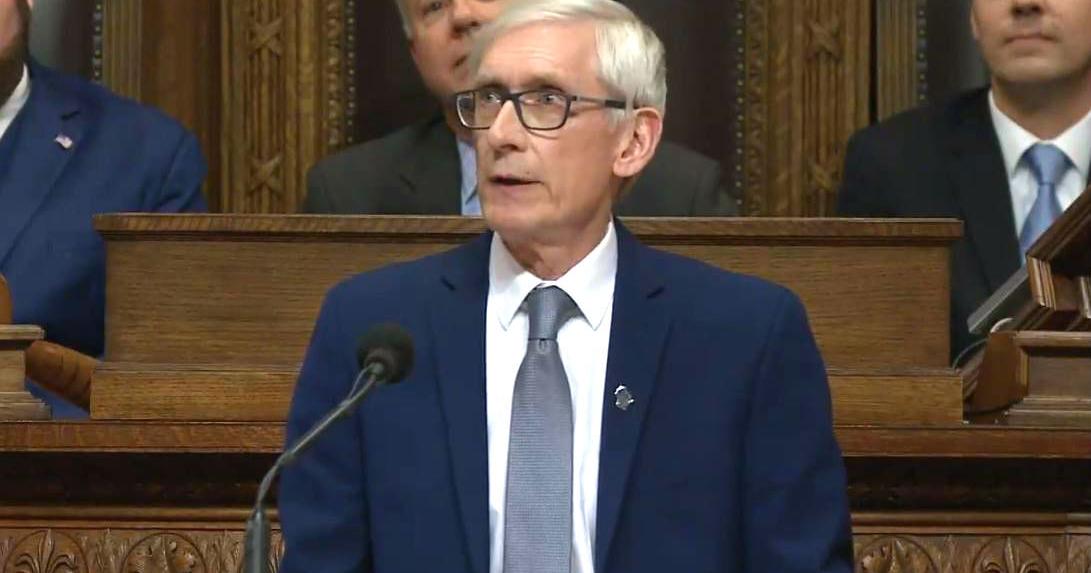 Governor Evers Plans To Speak In Person On State Of State | News
MADISON (WKOW) – Republican legislative leaders formally invited Gov. Tony Evers on Monday to deliver next year's state-of-state address on February 15.
Evers's office said the Democratic governor plans to deliver the speech in person next year. Last year's address, delivered in January, was the first in state history to be delivered virtually.
Assembly Speaker Robin Vos (R-Rochester) and Senate Speaker Chris Kapenga (R-Delafield) sent a letter Monday to Evers requesting a "live and in person" speech at a joint session of the legislature.
Lawmakers sat in the Assembly Hall last year during the speech as they always do; the difference was Evers' speech broadcast on TV screens and streamed online.
Evers communications director Britt Cudaback said Evers previously proposed February 15 and 22 to legislative leaders as possible dates for the speech. Cudaback said that as of Monday, Evers was still scheduled to deliver the speech in person.
In their letter, Republican leaders focused on worker shortages and supply chain disruptions that have impacted businesses statewide.
"One of the biggest struggles in our state has been to fill the 130,000 job openings, when we have 93,000 people who are not currently working," the letter said. "Employers continue to offer incentives, but dependence on government has crippled many people and kept them away from autonomy. "
Earlier this year, they called on Evers to reject additional unemployment benefits from the federal government. Evers refused to cut the additional payments, which on their own expired on September 4.
In states that have halted increases in unemployment benefits, there is little evidence that it made a difference in bringing more people back to the workforce. Only nine states had a lower rate unemployment rate in November than Wisconsin's 3.0%.
Evers' speech last year focused on issues related to the pandemic, such as the state's unemployment backlog and the expansion of rural broadband. Federal relief dollars are currently helping efforts on both fronts.