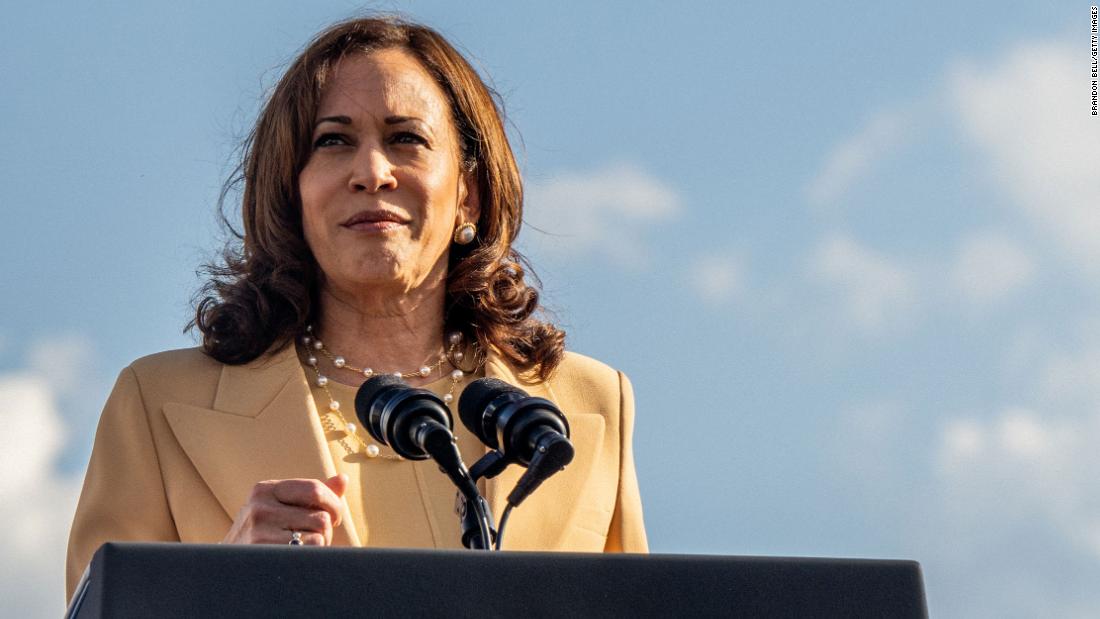 Harris unveils White House plan to ensure global water security
Harris said the plan, which elevates water security to an "international priority," aims to prevent conflict between nations and promote equity and economic growth.
The Vice President said the United States is committed to expanding access to clean water, hygiene and sanitation services around the world. The United States will also share the data it collects to help manage and preserve the world's water resources. The United States will also use its diplomatic resources to elevate the issue on the world stage, Harris said.
Water scarcity affects food production and public health, can drive mass migration, exacerbate inequalities, and disputes over access to water can lead to armed conflict, Harris said.
"Many of our most fundamental national security interests depend on water security," Harris said.
The Vice President noted that in many parts of the world, the burden of collecting drinking water falls disproportionately on women and girls. Around the world, women and girls spend 200 million hours a day collecting water, said Harris, who argued the time could instead be spent at school, work or with friends. loved ones.
"The past two and a half years during the pandemic have demonstrated that our world is more interconnected and interdependent than ever before. Water scarcity is a global problem and it must be solved by a global solution. So today we say clearly the United States will be a leader in the solution," Harris said.
Harris said she was "extremely aware" of the importance of water security from a young age, when she saw firsthand the effects of a drought in California.
"I remember how unsettling it was to imagine how our access to such a basic and essential resource as water, how it could become so uncertain, and we can't take it for granted," Harris said.
Harris pointed to bipartisan infrastructure bill funding allocated to remove all lead pipes in the nation over the next 10 years and improve the nation's water infrastructure.
The event will mark the release of a year-long report from the Biden-Harris administration's Interagency Drought Resilience Task Force. The task force was created to address worsening drought conditions and water shortages, and its report focuses on the implementation of bipartisan infrastructure law water investments.
The action plan, the White House said in a fact sheet, "elevates water security to a critical component of U.S. international efforts to achieve national security goals that include increased equity and economic growth; reduced risk of vulnerability to shocks, conflicts and instability; building inclusive and resilient societies; strengthen health and food safety; advancing gender equity and equality; and fight against climate change. »
It is based on three pillars: "Advancing U.S. leadership in the global effort to achieve universal and equitable access to sustainable, climate-resilient, safe, and effectively managed WASH services without increasing greenhouse gas emissions Greenhouse ; » "promote sustainable management and protection of water resources and associated ecosystems to support economic growth, build resilience, mitigate the risk of instability or conflict and increase cooperation;" and "ensure that multilateral action mobilizes cooperation and promotes water security".