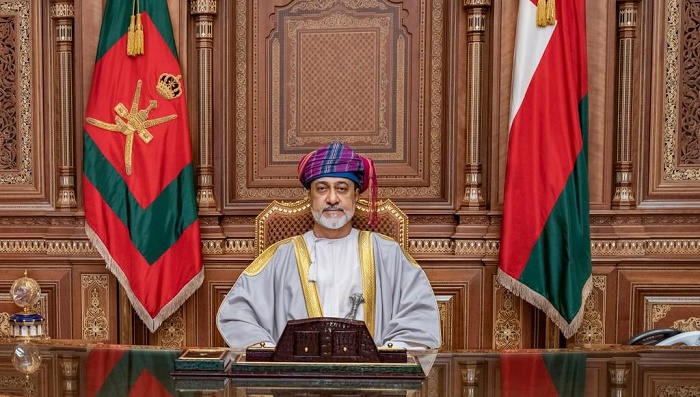 His Majesty the Sultan receives Eid Al Adha greetings from the President of the Majlis Al Shura
Muscat: His Majesty Sultan Haitham Bin Tarik received on the occasion of Eid Al Adha greetings from Khalid Hilal Al Ma'awali, President of Majlis Al Shura:
Your Majesty, Sultan Haitham Bin Tarik, May Allah Almighty protect you.
As the Eid Al Adha 1442 AH rituals continue to unfold on the happy Eid days, I am honored, along with my brothers, members and staff of the Majlis Al Shura, to extend our best regards to You. Your Majesty, wishing this opportunity to return and find you in full health, happiness and long life.
Your Majesty,
Inspired by the bliss and fascination that pilgrims feel these days when performing the Islamic spiritual rites in the holy shrine and sacred places and, as many times as they invoke the greatness of Allah Almighty and the praise, I pray Almighty Allah to endow pilgrims with divine comfort, to eternally tranquility in their hearts and to accept their deeds. I pray that our dear homeland will remain safe, quiet and stable and lift the calamity of the coronavirus from our country and all Islamic states and the world in general.
Your Majesty,
We pray to Allah Almighty to grant you success and bestow many bounties on Your Majesty and your noble family. We pray that Your Majesty's noble people and the Arab and Islamic nation will experience eternal progress and prosperity.