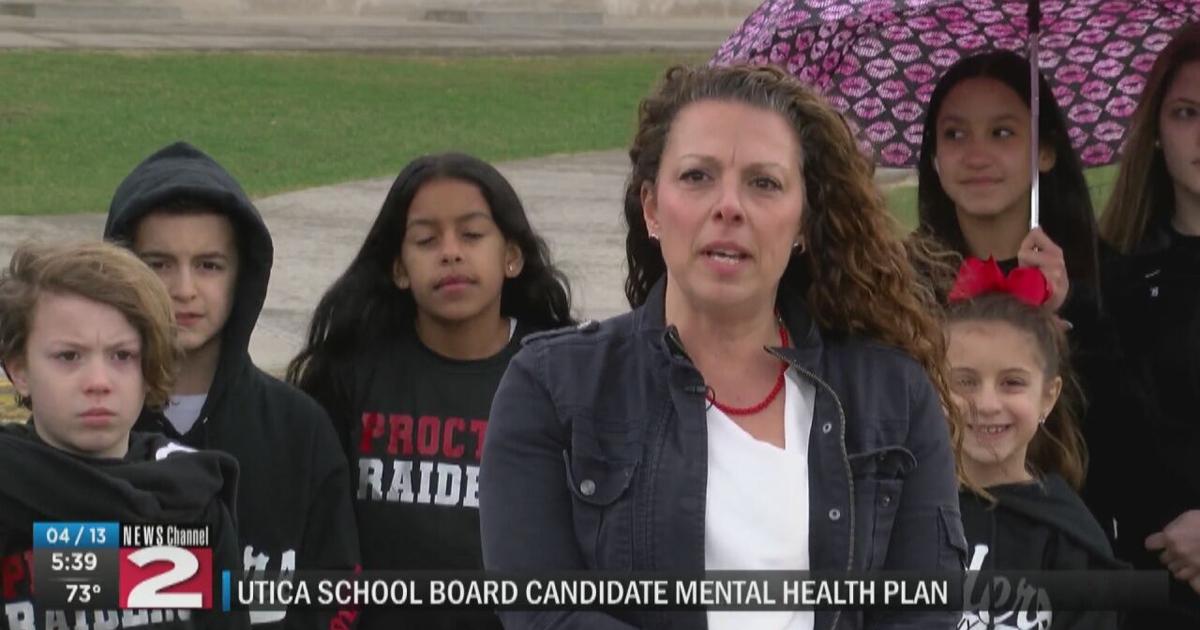 Utica School Board candidate calls for more action to address student mental health | Education
UTICA, NY — Utica School Board candidate Tennille Knoop released details of her three-point plan on Wednesday to address the mental health crisis in local schools.
This new plan comes after the US Surgeon General declared a national emergency for child and adolescent mental health.
Knoop is calling on the Utica City School District to confront this crisis head-on with increased funding that does not come out of taxpayers' pockets.
"Currently, we should have a social worker and a school psychologist in each school," Knoop said. "We need to look at the money and the funds that have been put in place by the federal government to find out why this is not happening and how we can make it happen."
Along with social workers and psychologists, Knoop also suggests that the Utica School District partner with the Oneida County Department of Mental Health to implement initiatives that help address mental health issues.
She also wants the district to look into the Empire State after-school program, which provides funds to areas in need to provide after-school care.
Another state initiative that Knoop says Utica could take advantage of is the Positive School Climate program established in the 2023 Budget. This provides money to districts to reduce incidents of violence and suspensions.
School elections are scheduled for May 17.